Are cbd capsules really that healthy?
4 min read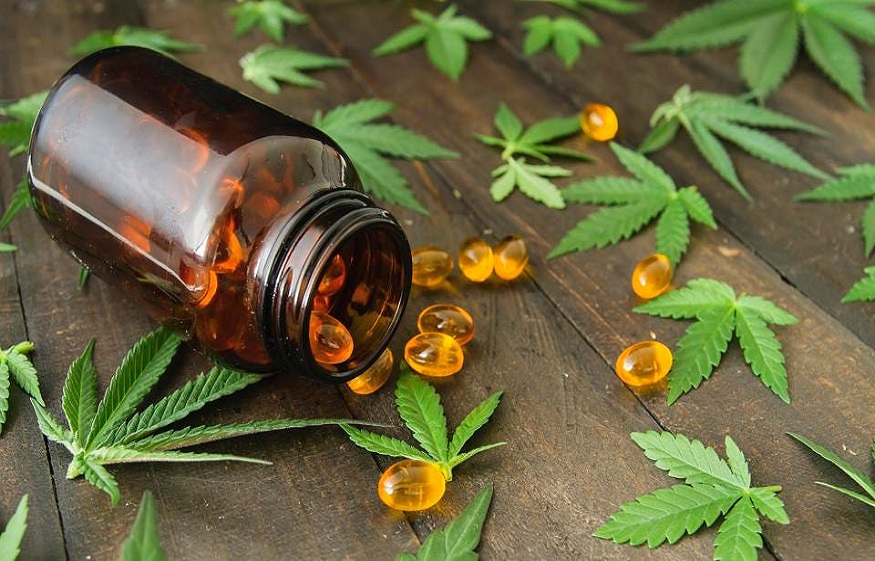 CBD is most commonly consumed as an oil but thanks to the word of the mouth publicity, nowadays CBD is also coming in different form such as CBD oil, CBD balm, etc. Some brands have started to infuse CBD in beauty products as well. In this post, we are going to limit our discussion how CBD capsules are better in many ways. CBD capsules are soft capsules that contain CBD in a carrier oil. Gelatine (an animal product) or plant-derived materials can be used to make the capsules. CBD oil is derived from the hemp plant.
Reasons You Might Like CBD Capsules Better than Other Forms of CBD: 
CBD capsules have some distinct advantages over CBD oil, which make them a popular choice. This is why you might prefer CBD capsules over CBD oil: 
Dosing is precise: You get a precise dose of CBD by taking a CBD capsule. CBD capsule bottles are clearly labelled with the amount of CBD contained in each capsule. This makes it very simple to keep track of how much CBD you consume in a single day. You can also start with a low strength and gradually increase to a higher dose, rather than increasing the number of capsules you take.
Familiarity: Most people have taken a health supplement at some point in their lives, and since CBD capsules are frequently packaged as capsules which makes it easier for people to know how to take them.
Simple, easy, and clean: Capsules are simple to use and do not leave a mess in the hand. As long as they are stored properly, they feel dry, smooth, and non-sticky. 
Discreet: CBD capsules resemble any other type of regular capsule and will not draw attention or suspicion. For an outsider, you appear to be taking a basic health supplement.
Taste-free: CBD capsules have no discernible taste. CBD capsules have a neutral flavour, which is often an added bonus because, while some people enjoy the natural flavour of the oils, it isn't always everyone's cup of tea. As a result, taking a CBD capsule should have no taste. 
Which form of CBD should I take at the end of the day?
Personal preference determines how you take your CBD. For example, you may don't like the taste of an oil and prefer to take a capsule because it has a more neutral flavour, or you may dislike swallowing capsules and prefer the dropper form. When it comes to CBD, there is no right or wrong answer, you have to try different forms and notice how each form is helping you for the reason you are taking CBD for.
CBD oils and CBD capsules, regardless of how they are packaged for sale, deliver CBD through the mouth and/or the digestive system. They are both effective, but they function in different ways. CBD oil has a advantage of having a higher concentration of CBD than CBD capsules. With the oils in the dropper bottle, you can experiment with different dosages to see what works best for you. CBD oils are not processed by the digestive system like capsules and because of the same, they are thought to be more readily and quickly absorbed by our bodies into the bloodstream. This means it has a higher bioavailability and may be more effective in delivering all of the CBD benefits.
If you want a higher daily dose of CBD with some dose flexibility, or if you prefer how CBD oils are absorbed by your body, it is better to go with CBD oils in that case. 
How Do CBD Capsules Function?
Capsules are designed to dissolve in the stomach after being swallowed. They decompose and release the contents into the digestive system, where they are metabolised. CBD then enters the bloodstream through the intestines and begins working. Because this process takes time, the effects of taking a capsule are not felt immediately. The majority of people notice the effects of a capsule at least an hour after taking it. This means that if you want CBD to help you sleep, you should take a capsule a couple of hours before bed.
So we are saying,
CBD capsules and CBD oil are both excellent ways to get your daily dose of CBD goodness. CBD oil has been around for a while. It is the original CBD product, and many people swear by it. However, new ways to consume CBD have emerged as the market has expanded rapidly.  CBD capsules and CBD oil are both excellent ways to get your daily CBD dose. Both can be carried from home to work, then to the gym, and possibly out for the evening. Both provide the same reported CBD benefits, such as promoting restful sleep, balancing mood, improving focus, and managing minor aches and pains. If you are confused about the option about weather you should take CBD capsules India, you can choose to take an online medical consultaiton with hempstrol team of certified cannabis team.