5 OUTSTANDING NATURAL REMEDIES FOR ITCHY SCALP.
2 min read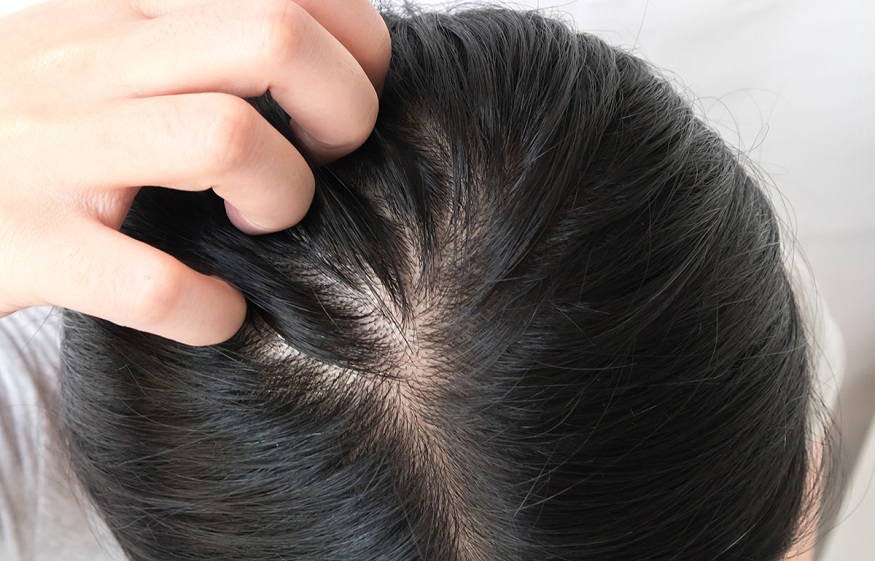 Itchy scalp is often caused by the onset of dandruff which should be treated with a shampoo that not only soothes the itching but also helps prevent dandruff from returning.
WHAT CAUSES ITCHING SCALP?
Having an itchy scalp is a condition you want to get rid of as soon as possible. The uncontrollable urge to scratch your scalp is particularly frustrating, and if left unchecked, your scalp will become more and more irritated and inflamed.
Itchy scalp is very often caused by dandruff.
Dandruff begins with the irritation of the scalp which, in reaction, stimulates the need to quickly evacuate the upper layer of the epidermis.
This condition causes tightness and itching in the scalp, which becomes crumbly and dry.
There are several home remedies credited with relieving itchy scalp, such as coconut oil. That said, there are also some curious treatments you wouldn't normally imagine entering your hair care routine (and to be honest, they probably shouldn't!).
5 CURIOUS GRANNY REMEDIES FOR ITCHING SCALP
Here are some remedies we found on the internet that claim to treat itchy scalp:
Baking soda  – its pH is much higher than that of normal skin. Do not put in contact with your skin for too long, otherwise it will cause irritation
Onion juice  – no one will be charmed by its smell, nor will it be able to relieve itching
Olive oil, mayonnaise and mashed broccoli  – this remedy makes us hungry, just order some roast chicken, but it's not for your hair
Banana and mashed avocado  - it's certainly nutritious, but this mix should stay in the fridge
Garlic juice and olive oil  – an oily scalp delicately scented with garlic immediately reduces you to not setting foot outside in public
All these remedies make us smile and naturally make us want to try them. However, they will not attack the source of the problem of itching* between two washes. In other words, you are doomed to see them return.
HOW TO TREAT ITCHING SCALP QUICKLY
A much more practical way to get rid of an itchy scalp is to use an anti-dandruff shampoo that immediately calms your itchiness and gets to the root cause of your problem, so you can fix it once and for all.
The micro-active substances in Head & Shoulders anti-dandruff shampoo attack the origin of dandruff, between two washes, in order to control both flaking and itching*.
Our Instant Soothing Shampoo is a refreshing shampoo with essence of tea tree and peppermint . It provides cooling relief from itching and on top of that, your hair is  clean and crisp, 100% dandruff free ** .
Learn more about itchy scalp